Info about event
Time
Tuesday
24

October 2023,

at 10:00
- Wednesday
25

October 2023,

at 12:00
Location
CFIN South, Building 1710, Universitetsbyen 3 and Aarhus University Hospital, J115-119, Palle Juul-Jensens Boulevard 99.
Organizer
CFIN/Assistant Professor Dmitry Postnov
Functional Near-Infrared Spectroscopy (fNIRS) enables non-invasive brain activity imaging in subjects engaged in unrestricted movement.
Its utilization has experienced substantial growth over the past decade, driven by noteworthy advancements in technology and data processing.
In this workshop, Elena Manferlotti and Dr. Mahipal Choudhary, Scientific Consultants at NIRx Medizintechnik GmbH will explore the technological capabilities of fNIRS and provide an opportunity for attendees to engage in a practical, hands-on experience with fNIRS brain imaging.
Sign up for the workshop here:
https://forms.office.com/e/vTfcgHjYui
­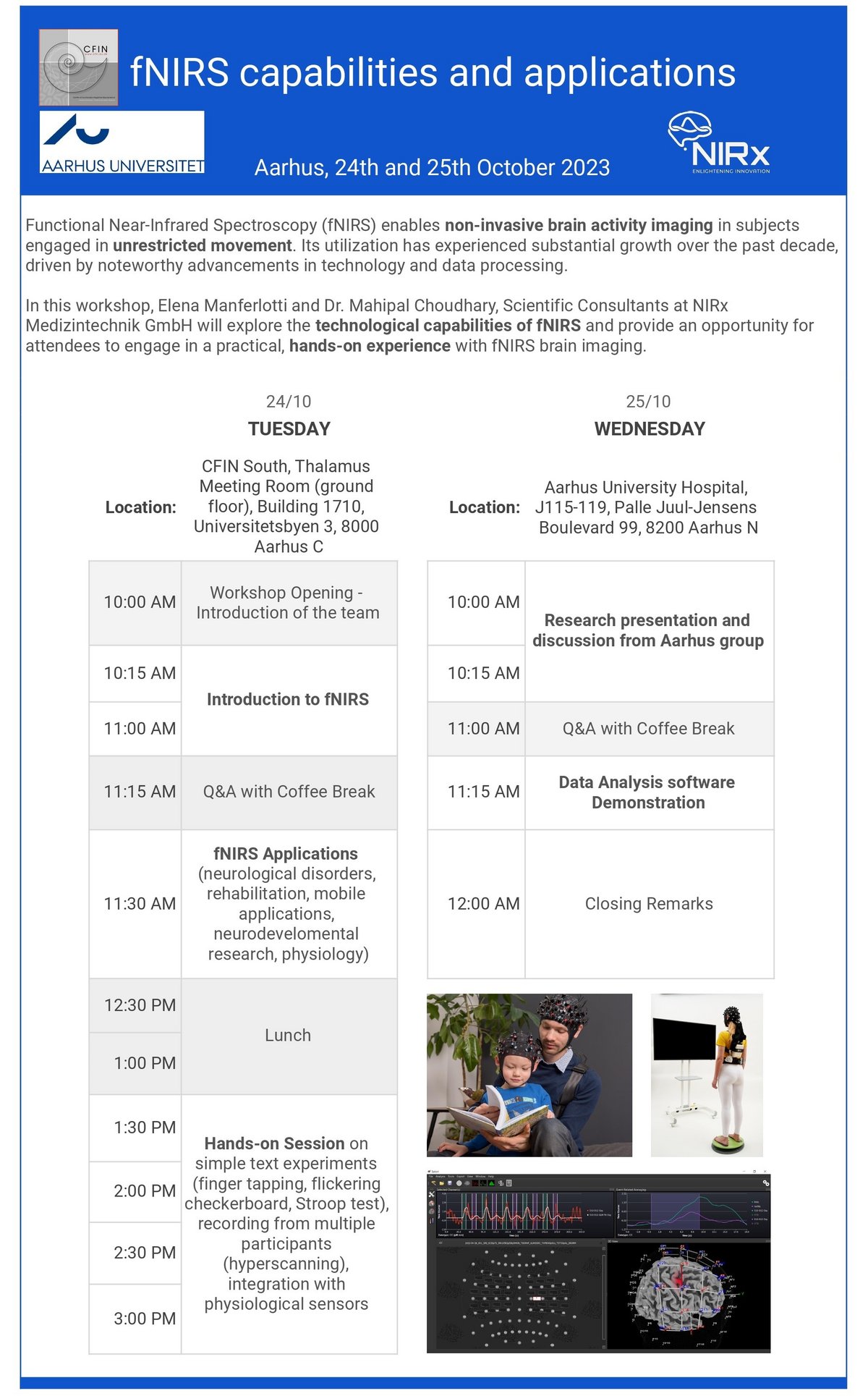 Organizers
­Dmitry Postnov, PhD


Assistant Professor and Head of Blood Flow Imaging Group (BFI)
Elena Manferlotti
Scientific Consultant, NIRx Medizintechnik GmbH
For more information, please contact:
Dmitry Postnov
dpostnov@cfin.au.dk