Language in the ageing brain: A new study by the NeDComm group at CFIN
A new study "Speech comprehension across time, space, frequency, and age: MEG-MVPA classification of intertrial phase coherence" by Mads Jensen, Rasha Hyder, Britta Westner, Andreas Højlund and Yury Shtyrov has just been published by Neuropsychologia.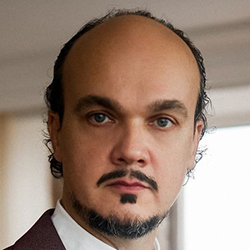 Whereas most human abilities decline with age, one cognitive skill stands out – language. People can normally understand speech until the very end of their lifespan, and how exactly language comprehension changes with ageing is still unknown.
To investigate this, a group of CFIN scientists led by Professor Yury Shtyrov employed magnetoencephalography (MEG) and recorded brain responses to speech stimuli in healthy participants of younger and older age. They used a task-free auditory paradigm, specially developed to make it easy for older participants, and assessed neural processing of spoken language at multiple levels: lexical (word perception), semantic (meaning comprehension), morphosyntax (combinatorics). Using machine learning-based classification algorithms to scrutinize MEG responses in cortical networks, they found that patterns of oscillatory neural activity diverged between younger and older participants across several frequency bands (alpha, beta, gamma) for all three information types, differing in frequency, time and localization of activity.
The results suggest multiple age-related changes in the brain's neurolinguistic circuits, which may be due to both healthy ageing in general and compensatory processes in particular.
The study is described in a paper 'Speech comprehension across time, space, frequency, and age: MEG-MVPA classification of intertrial phase coherence', which Mads Jensen, Rasha Hyder, Britta Westner, Andreas Højlund and Yury Shtyrov have just published in Neuropsychologia:
https://doi.org/10.1016/j.neuropsychologia.2023.108602