New article by Timo L. Kvamme
In a new article published NeuroImage, Timo Kvamme and Morten Overgaard from CFIN discuss causality inferred from neurofeedback studies.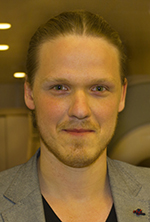 The article discusses the prevailing conception that neurofeedback can reveal causal links between brain activity and cognitive functions. In the paper it is argued that this inference may not always be valid, and that neurofeedback may also indirectly affect cognitive processes via changes in other brain activities.
The study by Timo L. Kvamme, Tomas Ros, and Morten Overgaard is available online at:
https://www.sciencedirect.com/science/article/pii/S1053811922005171?via%3Dihub