Thomas Alrik Sørensen receives a DDF research project 2 grant to investigate synaesthesia.
The Danish Council for Independent Research (Humanities) has awarded a DFF-Research Project 2 Grant to researcher in the Cognitive Neuroscience Research Unit (CNRU) and Aalborg University, Associate Professor Thomas Alrik Sørensen.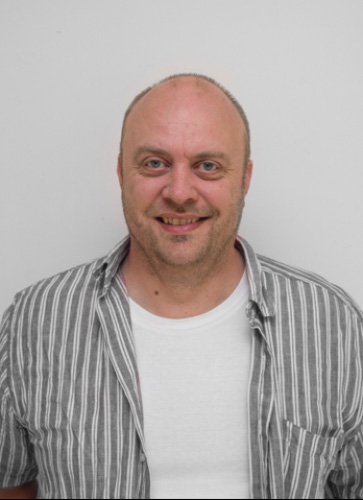 Project title: Synaesthesia – the Roles of Association Learning and of Differential Brain Development
Recipient: Thomas Alrik Sørensen
Institution: Aalborg University
Amount: DKK 6.355.713
Associate professor Thomas Alrik Sørensen from the Cognitive Neuroscience Research Unit has just received 6.3 million from the Danish Council for Independent Research to investigate synaesthesia in the project entitled "Synaesthesia – the Roles of Association Learning and of Differential Brain Development".
Synaesthesia is a condition estimated to affect 4% of neurotypical observers, who seem to have additional non-conventional perceptual qualities (e.g. that weekdays have a specific colour). The project aims to investigate the basis for synaesthesia, through three specific empirical questions:
At what stage of the information processing does the synaesthetic processing differ from that of non-synaesthetes (Projects 1 and 2)?,
How similar is the synaesthetic information processing to other known areas of differential processing such as expertise (Project 3)?, and
What are the neural substrates of synaesthesia (Project 4)?
The project group consists of Thomas Alrik Sørensen (PI), Árni Gunnar Ásgeirsson, Maria Nordfang, Morten Storm Overgaard, as well as a number of unnamed researchers that will join the project over the summer.
The project is planned to begin from October this fall and run over the next three years.
CONGRATULATIONS.
­
Project description (in Danish):
I hverdagen er det de færreste, der tænker over, at vores venner, familie eller købmanden nede på hjørnet kunne tænkes at have markant anderledes sanseoplevelser af verden end os selv. Ikke desto mindre har ca. 4% af befolkningen en bestemt type ukonventionelle sanseoplevelser kaldet synæstesi. For personer med synæstesi udløser stimuli i én modalitet også sanseoplevelser af en anden kvalitet. Eksempelvis kan bogstaver eller ugedage opleves som havende forskellige farver.
Dette projekt undersøger disse ukonventionelle sanseoplevelser, og hvorledes de opstår. Mere specifikt om der er et særligt biologisk grundlag for synæstetiske oplevelser, eller om oplevelserne i højere grad reflekterer tidligere erfaringer og træning. Spørgsmålet belyses gennem 4 delprojekter.
Projekt 1 og 2 undersøger, hvorledes synæstesi påvirker bearbejdningen af information fra omgivelserne, og mere specifikt, hvor tidligt i den sensoriske bearbejdning de synæstetiske effekter træder i kraft.
Projekt 3 ser nærmere på, hvordan erfaring og læring påvirker synæstesi, og om synæstesi kan aflæres. Dertil undersøges også, i hvor høj grad synæstesi er relateret til ekspertise ved at sammenligne opmærksomhedseffekter hos folk med synæstesi med opmærksomhedseffekter hos eksperter. Endeligt undersøger
Projekt 4, hvordan synæstesi udfolder sig i den menneskelige hjerne, dels gennem adfærdsmæssige studier, samt via avancerede billeddannelsesteknikker.