Updated White paper from MIB out now!
The white paper provides an overview of existing evidence that may facilitate applications of music and the development of novel technologies that can assist music intervention in the healthcare sector in Denmark as well as internationally.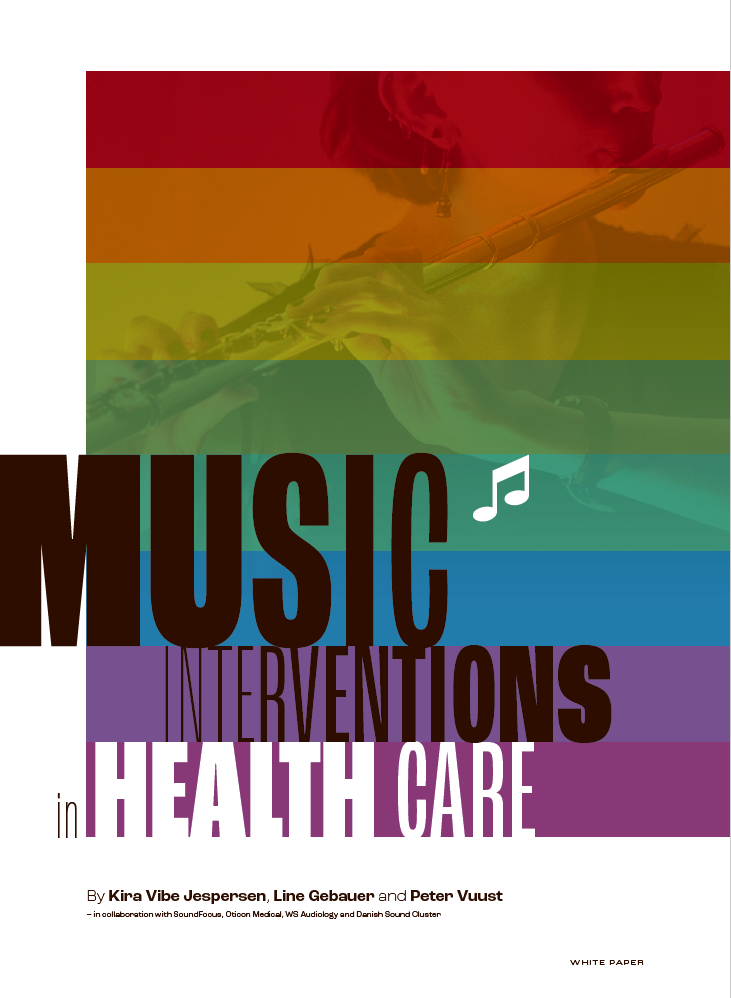 Assistant professor Kira Vibe Jespersen, Professor Peter Vuust and Associate Professor Line Gebauer from Center for Music in the Brain are the initiators and authors of this White Paper entitled "Music interventions in health care".
Most people enjoy listening to music, and brain research shows that music can affect both our body and our state of mind. Therefore, music is also increasingly used in various health contexts. In this white paper, we provide an introduction to music and brain research as well as an overview of the knowledge available about music's beneficial effects in both somatic and psychological disorders as well as improving general well-being. The book provides an overview and the degree of evidence within each field and covers a wide range of interventions from the use of music for pain relief and improving insomnia to music interventions in the rehabilitation of Parkinson's patients or for improving sports performance.